Lifestyles
Explore the many lifestyles of travel
Hey, Jason here!
"Ready to make some big life changes so you can add more travel into your life? Whether you are contemplating quitting your 9-5 to live out of an RV, sell your house and become a nomadic family or ride your bike across a continent each travel based lifestyle choice comes with its own unique set of challenges. We wanted to give you the truth behind the glamour because you know those sexy couples in the #vanlife photos must argue, break down and sometimes go a little crazy in that cramped space. Here you'll discover the reality behind your chosen travel lifestyle and the practical advice you need to make it happen. We've got your back, now go out there and shake things up!"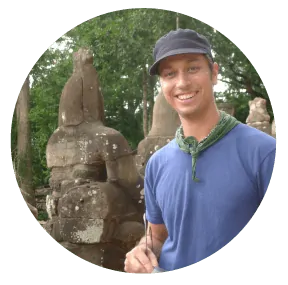 Jason Moore
My friend Blake Boles returns to the show to talk about alternative education, one of the big perks of travel, advice around making an impact on the world with your work, why making things an adventure for yourself is so important, how the "moment" of a place determines your travel experience, a great long term strategy for making things happen, and so much more.
read more
You're almost there!
Drop your email below so we can send your FREE course!