Want to fill your life with travel?
The Zero To Travel Podcast is packed with inspiration and advice for everyone from travel newbies to nomads.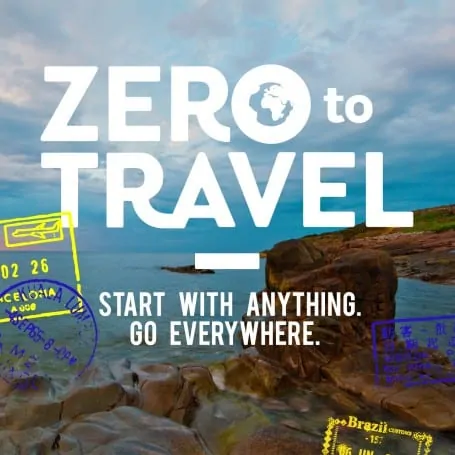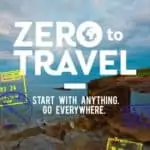 SUBSCRIBE TO THE SHOW
More than a podcast, our mission is to help you fill your life with as much travel as you desire, no matter what your situation or experience. Inspiration, practical advice and life-changing perspectives are just a click away. Subscribe now.
STORIES FROM OUR COMMUNITY
Real Stories From The Caravan (Our Global Listening Community)
"Your podcast is the beez kneez! You helped to inspire me to travel more, helped me be more location independent, and opened my eyes to a whole other world business opportunities. I seriously took everything thing you said and tried to implement it to my life, and I can honestly say it is the smartest I've ever done. I only wish I would have listened to all of your podcasts before I bought my plane tickets."

Dylan
LeaflifeOutdoors.com
"The voices of those who actively live a life of travel have become a few of the 'five friends' whom I surround myself with. I now firmly believe that I, too, am capable of paving the way to a future fueled my passions and created on my own terms. Listening to your podcasts for the past few months have inspired me to embark on a 3-month adventure of my own. I look forward to all that is yet to come in the Zero to Travel community."

Allyse
World traveler
"Listening to your podcast and actually even reaching out to one of your solo female traveler guests, Katie Doherty, inspired and gave me the courage to venture out on my own. I was back-and-forth for some time, but finally, I quit my job in May and left, never looking back. I just wanted to share this with you and thank you for helping re-ignite my passion for adventure and reminding me about the power of travel and the special things we can create when we allow ourselves to take that leap!"

Camila
World traveler
"Your podcast and amazing guests continue to inspire me to chase my goals to travel and become location independent! It all started for me about a year ago when I realized I needed to find a path out of my 9-5 and create the life I really want to live. One thing that really stuck with me from one of your podcast was you posed the hypothetical question: "if not now, then when?" I've been talking about going to South America for several years. I was watching flights and the price kept dropping and I decided to just pull the trigger! In 2 days I fly to Cartagena, Colombia for a week on my first solo trip abroad! Keep up the great work! Your show helps me saying no to all those BS excuses in my head that would keep me from living my dream."

Kyle
World traveler
"So not too long ago I listened to the podcast featuring Sofia and Teague and hearing that podcast made me realize how much your podcasts helped me to make the decision to make travelling a big part of my life. I still can't believe that I have been on the road for over two years and still travelling. Sometimes I have to remind myself how fortunate I am to have the opportunity to travel. It was your podcasts that gave me the courage to drop out of college, buy a one way ticket, and explore the world. I wanted to take the time to say thank you again for all the value you offer. Without listening to zerototravel who knows when I would have had the courage to make that leap."

Leo
World traveler
Manglorious

"Amazing podcast full of inspiring stories of travel and alternative lifestyles!" Great resource!"
L.M. Peters

"As a long time traveler, I really insights and travel theory that Jason brings to the table."
J. Himes

"I honestly don't think I'd be where I am without Jason's help, traveling the world on my own terms."
What an incredible show today as I sit down (in person) and chat with legendary explorer and adventurer Erling Kagge; a man of many firsts. Back in 1990, he reached the north pole without support as part of a two-man team (they were the very first people to do that).  Then in 1992-93, he did a solo unsupported expedition to the south pole (he was the first person to ever do that).  He spent 50 days walking alone across Antarctica with no contact with anyone.  And he also climbed Mt. Everest in 1994, which made him the first person to complete the 3 Poles Challenge on foot.  Back in 2010, he did a 5-day long walk through the sewers of NY to the Atlantic Ocean.  And in 2012, he walked the entire length of LA's sunset boulevard. We talk about his book Silence: In the Age of Noise, why silence is such an important part of our lives as humans, walking, travel of course, and a whole lot more.
read more
You're almost there!
Drop your email below so we can send your FREE course!