When you learn how to find cheap flights, you avoid wasting money on the most expensive part of traveling…plane tickets.
You'll discover every possible tactic we could think of so you can learn how to find cheap flights every time.
Most are super quick, and some can even be automated so the cheap flights come to you.
Let's get going…
Table of Contents
How to Find Cheap Flights (And Have Them Come To You)
1. Sign Up For Cheap Flight Newsletters
By far the easiest way to find cheap flights is to have them magically appear in your inbox. There are a number of cheap flight notification newsletters you can sign up for to make this happen. Some newsletters are free, some are premium. Shop around and choose the ones that suit you best. Here's a list of some of our favorites:
TravelPirates – TravelPirates has a free daily newsletter to alert you of all the deals they've found before they sell out and disappear.
SecretFlying – The daily newsletter from SecretFlying is customizable so that if you only want to hear about flights departing from your area, you can. To register, fill out their signup form here.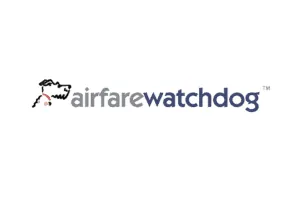 AirfareWatchdog – The most sophisticated option, AirfareWatchdog keeps an eye out for specific journeys for you, and alerts you when they're available for a good price. For example, if you've always wanted to go to Paris, and you live in the Boston area, you could set it to watch for flights from Boston to Paris. You can also set it to watch for deals departing from Boston, or even for hotel deals in Paris.
Scott's Cheap Flights – Scott's Cheap Flights is the only newsletter on this list that has a Premium paid option. What makes Scott's newsletter different from the above options is that it's all compiled by a human rather than an algorithm. When he finds a deal, he does the legwork to find the cheapest way to book it, and from what cities it's available. In order to make sure he doesn't flood your inbox with lame deals, he focuses solely on international flights, so if you're hoping to find domestic deals, this isn't the newsletter for you. Another benefit to Scott's Cheap Flights is that in each email he walks you through the steps to exactly how to book the flight the cheapest way possible.
2. Join Specific Airline Newsletters
You can also sign up for emails directly from the airlines. Usually, if an airline is having a sale, their email list is going to be the first to hear about it. Some airlines also occasionally offer promo codes exclusively for email subscribers. The best of these tend to come from budget airlines rather than the major ones. Here's a list of some good ones we've found:
3. Get An Awesome Cheap Flight Notification App
Think email's too slow? Worried you might miss the deal of a lifetime because you didn't get an instant ping? There's an app for that.
But seriously, Jetto is an app that basically takes the premise of the flight deal newsletters into the 21st century. Choose your departure region and possible destinations, and let the app ping you whenever it finds a deal to fit your travel dreams.
Best Ways To Research Cheap Flights
If you have a specific trip in mind, it may be better to seek out the deals yourself, rather than waiting for one to appear in your inbox.
In that case, the best place to start is with airfare search engines.
Step-by-step to research: How to find cheap flights with airfare search engines
Start with the best airfare search engines
Check as many of them as you can to make sure you're getting the best deal available
Then check the airline's website directly and locate the same flight to see if it's cheaper.
4. Check Best Airfare Search Engines
Skyscanner – What it's great at: Finding the cheapest fares possible. It makes finding the cheapest place to fly into or out of and the cheapest day to leave super easy.
Momondo – What it's great at: It occasionally catches cheap fares that Skyscanner didn't find, so it's great for double checking yourself.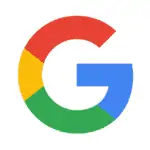 Google Flights – What it's great at is finding the cheapest day for your flight.
5. Get Cheap Flight Search Apps
Hopper – This app is really great at predicting when airfare might be about to go up. You can also set it to watch certain journeys and alert you of deals.
You can book through the app, but it's important to keep in mind that that's how they make money, so it's in their favor to encourage you to purchase sooner rather than later. Because of that, they might overemphasize when the price is going up in order to get you to purchase sooner than later. Regardless, it's still an awesome tool to have in your cheap flight research arsenal.
A lot of the search engines have apps as well!
6. Stick To Budget Airlines When You Can
Every year another budget airline crops up, making finding a good deal on flights extremely accessible.
But the devil is in the details with budget airlines.
They're able to keep their costs low by not necessarily including things like snacks, drinks, or carry-on bags. Some even charge really high fees for things like not printing out your ticket ahead of time (looking at you, Ryanair).
They often only depart from non-major airports that might be out of the way or inconvenient to get to.
Sometimes, they only run at crazy early-in-the-morning or late-at-night times (another way they keep costs low).
But if you're willing to take off at 5:30 am from an airport an hour outside of town, you could be in for some really sweet deals.
Just make sure you read the fine print, and bring your own snacks and water bottle.
7. Use Wikipedia To Find Cheap Flights On The Best Budget Airlines
Most people don't think to use Wikipedia for travel but it can be a fantastic resource.
For example, here is a comprehensive list of low-cost airlines by country.
You can also use Wikipedia to find information on specific airports and discover all the airlines that come in and out of that airport and what destinations they fly to.
Here are a few commonly used low-cost airlines:
8. Search For Flights In Incognito / Private Mode
When you research flights for your trip, going back and forth between different sites, double and triple-checking things before you drop your hard-earned cash, you might start seeing the prices going up from what they were the first time you looked.
No, you might not be going crazy.
Many people think that there are cookies on some airfare sites that notice when you've searched for a trip a few times, and they start bumping up the price for you.
This is disputed in the travel community, and it hasn't been proven yet. But many people suggest always set your browser to the private or incognito mode when you search for flights.
This means that it won't save cookies when you close the window, so the sites won't recognize that you've been there before or done that search before (assuming they are in fact using cookies).
It can't hurt, right?
So here's how you set your browser to private/incognito:
How to set Chrome to Incognito:
Select "File", and "New Incognito Window" from the dropdown (or press "Shift + Cmd + N" on a Mac, "Shift + Ctrl + N" on a PC).
How to set Safari to private:
Select "File", and "New Private Window" from the dropdown (or press "Shift + Cmd + N" on a Mac, "Shift + Ctrl + N" on a PC).
Tips To Find Existing Cheap Flights
9. Jump On
Mistake Fares

When You See Them

By far the most satisfying feeling is when you book a massive international flight that's normally a couple of thousand dollars, and you only paid a couple hundred.

"What is this magic?" you cry!

Sometimes, airlines make a mistake when they post a new flight, and they put the wrong price. For example, maybe they missed a zero or two. And that's what we call a mistake fare.

The trick with mistake fares is that they don't last very long. Sometimes they only last an hour or two…or less.

The airline suddenly sees a massive upswing in sales on a particular flight, they get suspicious and check, catch their mistake, and correct it.

We want to make sure we're part of that massive upswing in sales.
How do we do this?

There are a few places who make it their business to catch these and let people know.

The newsletters we mentioned at the beginning of this guide are a good start. But to really take advantage of mistake fares, you need something more immediate.
The team over at The Flight Deal always seems to know about mistake fares first, so following them on Twitter and making sure you always get notified when they post is a great way to start making sure you always hear about mistake fares.
10. How To Find Cheap Flights By Taking Advantage of Airline Sales
Sometimes, just like any other business that sells stuff, airlines have sales.
These can be for certain destinations, special packages, discount codes, or any other gimmick they come up with to give us a great deal.
Sometimes you'll find these in cheap flight email newsletters, but the best way to be the first to hear about them is to subscribe to the airline's email list directly.
These can be unpredictable, but good times to keep an eye out for airline sales include January (New Year's travel goals?), the beginning of summer, and Black Friday (and Cyber Monday).
11. Monitor The Flyer Talk Message Boards
Flyer Talk is a forum for travel hacking and flight deal enthusiasts, and it can be a great way to hear about mistake fares, sales, or generally great deals on flights.
12. Try Other Currencies
Sometimes if you try looking at a flight in a different currency, it might be at a different price level. It's not totally clear why this happens, but it can be a handy (relatively easy) way to save a bit of cash.
To try this, you'll need to do the search in incognito/private mode, with all location settings off. Otherwise, it won't work.
(Basically, you're trying to trick the site into thinking you're actually in the country whose currency you're looking at. If your browser's location settings say somewhere in the U.S., though, it'll know better and you won't see a better deal.)
Check out our instructions above to put your browser in incognito/private mode.
It's also super important to only try this on a card that doesn't have foreign transaction fees, or you'll end up paying more money (or at least washing out) rather than saving any.
13. Use a VPN To 'Trick' Airline Websites
VPN's (Virtual Private Network) are a tool that you can use to protect your computer on public networks.
For example, say you're surfing the internet at a cafe in Rome on their WIFI network. Using a VPN protects your sensitive data.
So how can you use a VPN to find cheaper flights?
Every VPN allows you to select what country to route your VPN through. Here's what it looks like when I connect with my Tunnelbear account.
Say you were in the USA and looking for a flight in Italy. You could hook up your VPN through Italy, then go to the airline website and 'trick' the website into thinking you were in Italy searching for that same flight. This can sometimes result in cheaper flights. Other countries might also net cheaper prices as well.
Note: some websites are savvier than others and won't fall for your VPN ruse.
Of course, there is no way to know how often you'll find cheaper flights or even if it will work for your specific situation. Still, it's good to have another cheap flights tool in your arsenal!
Engineering Your Itinerary To Save (i.e. Itinerary Hacks!)
Now we're getting into the really advanced stuff. Itinerary hacking.
Itinerary hacking is all about engineering your tickets to get the most savings and the most travel bang for your buck.
Some of the strategies we're about to talk about are pretty simple, and some are more advanced, but they all involve making modifications to the physical journey you take (don't worry, you'll still end up at your destination).
14. Save Money By Using Alternative Airports
Sometimes taking the bus to/from a nearby airport rather than arriving in/departing from the one that's closest may save you hundreds (though it might take more time, so consider the opportunity cost).
15. Get A Free Mini Trip With Stopovers / Open Jaws

Basically, a stopover is when you spend a few days in your layover destination instead of just grabbing an overpriced lunch in the airport terminal during a layover.
Or as Airwander puts it: Layover = less than 24hrs. Stopover = More than 24hrs.
The awesome part: there's no extra cost for those few days!
Airwander helps make engineering stopovers super easy.
16. Use Multi-City Flights or Air Passes For Extended Trips
Booking your trip with Round The World tickets can be cost-effective, but really only if you have a fixed itinerary with lots of international stops in mind.
Otherwise, if you're trying to be budget conscious and a bit more spontaneous, it might not be a good option for you.
But, if you are one of those types that like to plan everything in advance, it could save you a ton of money! You can either book them directly through the airline alliance or through a travel agent.
There are several restrictions around Round The World tickets, so it might be easiest to work with a travel agent who specializes in RTWs and can work around the restrictions and your wants and needs to get you the best deal.
Another thing to consider are airline passes. If you were planning on spending some time in Asia it might be worth looking into the AirAsia Asean Pass.
Brazil has the Azul Airpass which, at the time of writing, offers unlimited flights around the country for up to 10 days.
Airpass deals are always in flux and new programs pop up on occasion so be on the lookout for something that might be a fit with your travel goals.
17. Book Flight Legs Separately
Sometimes the best way to get from A to B is by booking your flight legs separately yourself.
For example, if you wanted to fly from Texas to Paris, but you found a cheaper flight from Texas to Madrid, you could then book a budget airline from Madrid to Paris to save yourself some cash.
Many of the search engines we've mentioned in this guide have "multi-city" search capabilities that make this easy.
18. How To Find Cheap Flights Using Hidden City Ticketing
This is an interesting one.
Basically, with hidden city ticketing, you book a flight from your starting location to another place that connects in your final destination, and you just don't take the second leg of the journey.
For example, you're in San Diego, and you want to go to Nashville. Let's say the flights you're finding from San Diego to Nashville are $400.
But then you find a ticket from San Diego to Detroit that connects in Nashville and only costs $300. With Hidden City Ticketing, you just get off the plane in Nashville and don't take the second leg of the journey all the way to Detroit.
In this hypothetical journey, you just saved major bucks!
This is tricky sometimes with checked bags, and some airlines don't actually let you off the plane, so use this method at your own risk.
By far the easiest way to find and book hidden city tickets is with Skiplagged.
19. Sometimes Round-Trip Is Cheaper Than One-Way
Sometimes, for some reason, a return flight is cheaper than a one-way ticket (don't ask us, we didn't write the rules!)
In this case, you can just book the round trip ticket instead of the one-way, and then just don't take the return flight!
This doesn't happen all the time, but it can definitely be worth checking.
20. What's Better Than Cheap Flights? Free Flights! (i.e. Travel Hacking!)
The only thing that beats a cheap flight is a free flight, and the best way to do that is with travel hacking!
Travel hacking is when you use credit cards' frequent flyer and miles programs to earn points and get your flights with those instead of your hard earned cash.
To get started with travel hacking, check out our beginner's guide here!
Extra Things You Can Do To Make It Easier To Save Money On Flights
21. Plan To Travel During Off-Season
By booking in the shoulder season (or just the non-major tourist season), you can save tons of money on your trip. Not only on flights but often times accommodation and experiences are significantly reduced in price in the off season. Plus, bonus, fewer crowds.
22. Look Early (but not too early)
When you're planning a trip ahead of time, it's a good idea to book your ticket early, not last second.
At the same time, you don't want to book it too early, or you could end up paying more than you needed to.
Generally speaking, the sweet spot for booking your flights is about 6-8 weeks ahead of time.
23. Be Open To Extra Long Layovers
Sometimes, especially with international journeys, you'll see a list of super-expensive flights at the standard rate, and then one or two at the top of the list that is only a couple hundred.
The catch?
A ten-hour layover.
Now don't get me wrong, hanging out in an airport for multiple hours is never ideal. It's not long enough to go out into the city your layover is in, and it's too long to pass with just a leisurely meal or a movie on your laptop.
But if you're open to putting up with a super long layover, you could save hundreds of dollars.
24. Avoid Airline Fees By Packing Light
This may seem obvious, but some people forget that they don't necessarily have to check a bag when they travel.
By implementing strategies to pack light, you could save money on checked bag fees by only traveling with a carry-on. And if you're hopping from destination to destination, those fees will add up!
There are other fees that you can avoid if you pay attention to the fine print for your airline. This is especially true with budget airlines, so make sure you pay close attention.
25. Be Flexible With Dates
Sometimes you have to be in a certain location at a certain time, it's true. But for the trips where that's not the case? Some dates are going to be cheaper to fly on than others!
Make sure you do your research to see which dates are cheapest for the journey you have in mind.
This is fairly easy to do with Skyscanner and Google Flights' calendar features.
26. Be Flexible On Your Destination(s)
If you just want to travel and don't have any particular destination in mind, do the airfare equivalent of spinning the globe and putting your finger down!
Use Skyscanner's "Everywhere" feature to search for flights within your budget. You can even be flexible on the dates, choosing a specific date, a whole month, or just select "Cheapest month".
On Kayak Explore, you can see a whole map with flights from your location to anywhere in the world. You can set a budget cap when you want to take the trip as months, seasons, or holidays, and you can even specify the duration of the trip you want to take.
27. Harness The Power Of The ITA Matrix
What is the ITA Matrix? Simply put, it's the insanely powerful software used to run some giant flight search websites like Google Flights and Kayak.
The ITA Matrix is often my very first stop when searching for cheap flights.
Tweaking flight searches in the matrix is an art. The software is not going to win any awards for being super intuitive.
That being said it might be worth the time investment to learn a bit about how to use it so you can unlock one of the most underrated and underused cheap flight tools out there.
Conclusion
So there you have it. A whole whopping 27 different ways for you to find cheap flights and save on your travels.
You don't have to use every single tactic to see major results, either. Sometimes all you need is just one.
So go ahead. Try a few of these strategies, and make your travel dreams possible.
And don't forget if you want to get FREE flights (because free is always better than cheap) check out our Travel Hacking Guide.
✕
You're almost there!
Drop your email below so we can send your FREE course!