If you've been thinking about trekking in Patagonia, this is the travel podcast for you my friend!
It's trekking week on the Zero To Travel Podcast, and this episode has everything you need to know to go on an adventure trekking in Patagonia.
I answer common questions like:
Is it hard to go trekking in Patagonia as an independent traveler? Do I need a guide?
What should I bring?
Are there certain towns/cities that make great bases for a trekking holiday?
Where should I put all of my other travel stuff when I'm in the wilderness?
What parts of Patagonia should I visit?
Which destinations are off the beaten path?
Should I trek the W or do the full circuit of the Torres del Paine?
Do I need to be an experienced backpacker or wilderness hiker?
Is it dangerous?
In one short episode, you'll learn the answer to these question plus:
The #1 reason to visit Argentina
Advice on what food to bring on your treks
booking with outfitters before your trip is a bad idea
the cheapest way to travel to Patagonia
you don't need a tent
much more!
Want more trekking? Check out the Ultimate Guide To Trekking Logistics episode which provides a full overview of everything you need for an international trekking adventure.
Sunrise on Fitz Roy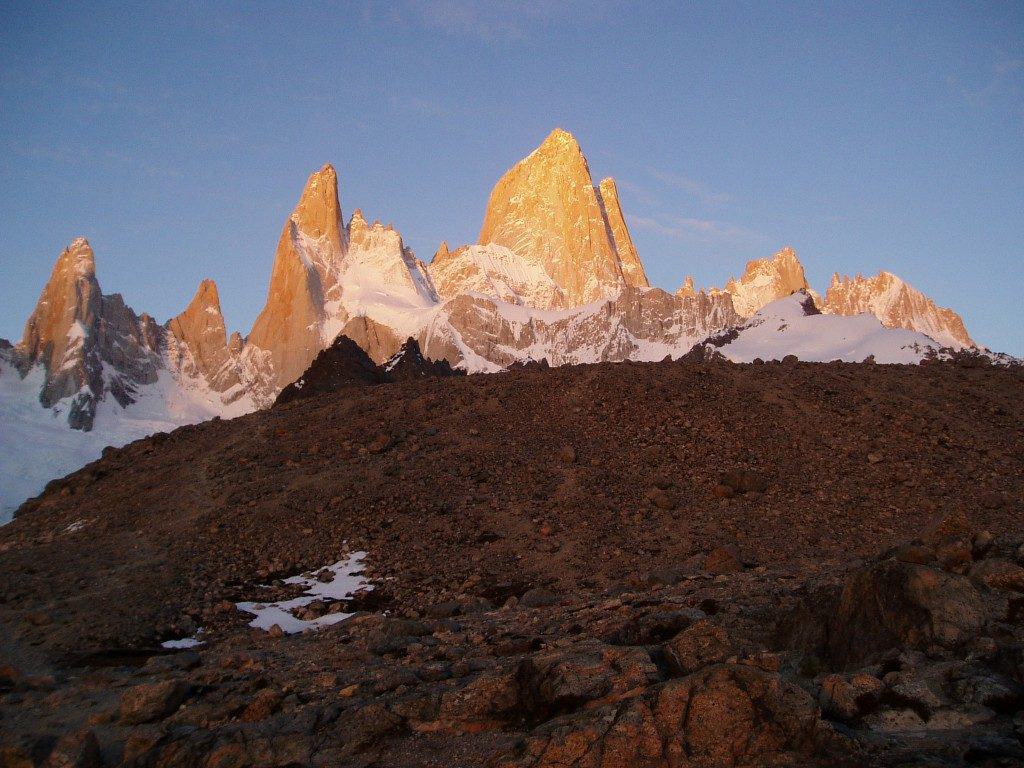 Inside a Refugio

On The Summit Of Villarrica
Torres Del Paine National Park "W Trek"
Perito Moreno Glacier
Summit of Volcan Lannin
Just Another View Trekking In Patagonia
Trekking In Patagonia Resources:
Torres Del Paine National Park – Official Website
About Los Glaciers National Park
About Siete Lagus Route – Patagonia
Booking refugios for Torres Del Paine 
✕
You're almost there!
Drop your email below so we can send your FREE course!