Is $2 a Day and World Nomads Travel Insurance Really Enough to Protect Your Next Big Adventure?
You may have landed here because you're looking for a World Nomads Travel Insurance review to help decide if this company (or any travel insurance for that matter) is really worth it.
Even though you know that travel insurance is the best way to protect yourself and your stuff while you travel, when it comes to buying travel insurance…
Comparing endless plans, entering your information 30 times in those little search windows, and obsessing about all the things that can go wrong aren't how I like to spend time before my next adventure.
And that's just the start. What about reading through pages of legal jargon and arbitrary exclusions, and oh yeah—paying $200 for a trip that won't happen for three months.
No one wants to buy travel insurance. I get it.
But shopping for travel insurance doesn't have to be that way. This guide will help you:
Find a plan you can afford

Compare popular budget insurance providers

Understand confusing jargon that can save you hundreds of dollars if you ever have to make an insurance claim.
So get excited, because this dive goes deep. 
And if you'd more information while you're reading you can listen to my interview with travel insurance expert Phil Sylvester:
Here's what we'll cover in this article:
But first, I'm going to read your mind. Here's a real-life example to answer the question I know you're wondering right now:
Do I really need to pay for travel insurance?
Why You Need Travel Insurance
"I just need to send a few emails then I'll be finished, it'll only take five minutes," I said to my girlfriend and travel partner at the time.
This internet café pit stop was intended to be a quickie. After all, who wants to stare at a screen for more than 10 minutes when you're in one of the most gorgeous places on earth?!
We'd been traveling through Argentinian Patagonia for roughly six weeks, hiking our brains out. Since we spent our northern hemisphere summer working, we decided to head south of the equator in November for a summer of fun.
It was an elegant cycle: go on an epic multi-day trek in pristine wilderness, return to civilization, eat good food, drink some beer, relax, travel some more (or not), go on an epic multi-day trek in pristine wilderness…
Rinse and repeat.
Nature was our top priority. Hiking trips were often supplemented with adventure activities like biking, rafting, kayaking or whatever else fit our mood.
Back in the café, I set our daypack next to my leg and began firing off emails. As promised, around ten minutes later I reached down to grab my pack.
NOTHING!
I thought I was imagining things, but nope; it was all gone.
A crafty someone had crawled under the desk across from me and discreetly removed the bag from right next to my leg.
Our camera—gone.
Six weeks of memories–gone.
Vanished like an ice cream cone on a humid day.
Not to mention our fancy-pants polarized sunglasses, books, journals, and many more personal items. I don't remember the exact value of the stolen goods, but all told, it was a surprising dollar amount.
We'd never be able to get our memories back, but we could get reimbursed for our stolen items. Thanks to our travel insurance, we did.
Bottom line: Travel insurance is important, and you need it. In some cases, it's even mandatory (work and holiday visas or studying abroad).
So to understand this shifting minefield of fine print, obscure providers, insurance…y words, and who covers what, Zero to Travel presents…*blaring trumpet sound*
The Ultimate Guide to Travel Insurance!
Too Many Plans to Choose From
Contrary to the popular myth, there are a lot of travel insurance companies to choose from besides World Nomads.
A 2-minute search for travel insurance for a one-month trip to Italy this summer yielded 46 different travel insurance plans from more than a dozen companies—most of which I'd never heard of.
To save you time, I'll give you my recommendation upfront. Then, keep reading to find out what travel insurance really covers and for an honest comparison of three other insurance options.
Disclaimer: It's impossible to give 100% accurate quotes for every type of trip and traveler. You're all unique snowflakes. In the examples provided below, I used the following super sensitive personal information to generate sample quotes and rates. Please don't steal my hypothetical identity:
Case Study: Travel Insurance Quote Example (rates calculated for an American citizen)
Name

(Shawn)

Age

(33)

Location

(Boston, MA)

Destination

(Italy)

Trip Cost

($2,000)

Trip Length

(1 month)

Existing Health Insurance?

(Yes)
Why World Nomads is the Best Travel Insurance
Honestly, I hate worrying about my stuff while I travel. World Nomads gives me the peace of mind I need when it comes to gear. When my bag got stolen in Argentina, we took the proper steps by filing a police report and submitting our paperwork and they covered our losses. No muss, no fuss. It was great.
Plus, their One-Call 24-Hour Assistance Services offer multilingual pros to help you find a local doctor, dentist, or hospital abroad, and they can even arrange transportation to get you there.
Standard Plan: $120.07
Explorer Plan: $211.51
Standard Plan vs Explorer Plan
Medical coverage is the same ($100,000) and trip cancellation is pretty similar (Standard: $2,500 / Explorer: $10,000). The biggest difference is how much gear is covered.

Standard Plan

covers

$1000 of gear

, while

Explorer

goes up to

$3000

. Again, if you have expensive camera gear, laptop or smartphone, it's worth upgrading to the Explorer plan.
Pre-existing conditions aren't covered on either plan, and Standard doesn't include rental car coverage, but my Chase Sapphire credit card does so no worries there.
Plus Side: World Nomads is known for its adventure sports coverage. Explorer covers 100+ activities like: skydiving, scuba diving, base jumping, and even shark cage diving. So that's sweet. Standard covers almost as many including, climbing and canoeing. Both plans also include dental coverage ($750), which is way better than nothing.
When you travel you never know what adventurous activities you'll end up doing. I LOVE that I am covered for adventurous travel.
To read more about what World Nomads covers, jump ahead here.
To compare World Nomads with 3 other budget options, jump ahead here.
Buying World Nomads travel insurance is simple. I've been using World Nomads travel insurance relentlessly over 15+ years of travel while trekking in Nepal and Patagonia, backpacking through Central America and living in Norway among many other adventures. Plus, its trusted by established brands we all recognize like Lonely Planet and Eurail, so you know you're in good hands.
You can get a quote for your trip right here:
World Nomads Travel Insurance. Simple & Flexible.
Or watch this video to learn how to get a quote on the World Nomads Travel Insurance website:
How to Make a Claim with World Nomads
The part we all dread:
Actually having to make a claim when something goes wrong on a trip.
Luckily, World Nomads makes this simple as well. They list ten straightforward steps to guide you through the claims process:
Gather your receipts.
Sign-in to your World Nomads account.
Make a new claim.
Tell them what happened.
List your expenses.
Send supporting documentation.
Upload your documentation, receipts, invoices or other proof of your expenses.
Review your claim.
Submit your claim.
Communicate with the claims team
Keep in mind that saving your receipts is the real first step, as you'll need them to begin making a claim.
So, what events can you submit a claim for?
What Does Travel Insurance Really Cover?
First things first: Travel insurance is not medical insurance.
Medical coverage is an important part, but "travel insurance" breaks down into three broad areas of coverage:
Medical Expenses

—Hospital bills

Property

—Luggage and their contents

Travel

—Accommodation and trip expenses
That's it. You could add a fourth category—emergency evacuation fees and repatriation expenses (shipping your body home if you die)—but those typically fall under medical and they're super depressing to think about.
Even though we fixate on the medical expenses side of travel insurance—and it can be the most costly emergency expense while you're abroad—you are far more likely to use your insurance (make a claim) for lost or stolen items and trip interruptions.
Medical Expenses
While travel insurance isn't medical insurance like you get at home, many plans do cover some medical expenses for accidents that occur on your trip. Here are some of the most common.
Emergency Accident & Sickness Medical Treatment
The keyword here is an emergency. This will be better defined in each policy's fine print, but this covers medically necessary (a bit open to interpretation, I know) treatment for an accident or illness that occurs during the trip.
Here's what you can typically expect from World Nomad's (including dental coverage).
Emergency Evacuation & Repatriation
Is it super depressing to think of your accidental death on a trip? Yep.
But it's also naive to think it couldn't happen, and it's better to be prepared. This covers expenses for return home if you become extremely ill or pass away abroad.
Fun fact:
It may also cover the cost of bringing a relative to see you or to send your children home if you get stuck in a hospital abroad for a longer stay.
As stated on their website:
"If our medical teams believe it's necessary to bring you home for treatment or ongoing care, there's cover in all of our policies for:
Air Ambulance
Sea Level Aircraft
Helicopter evac
Ground Ambulance
Flight changes, upgrades or just more space
Flight upgrade + medical staff.
Property Coverage: Insuring Your Gear
Even a small number of electronics can add up to big dollars. As a media producer and digital nomad, I carry a lot of expensive gear with me when I travel. This could include: a DSLR camera, Rode microphone, laptop, external hard drive, iPhone —the list goes on. I want to know that if my bag is lost in transit (I usually fly carry on, so that's not gonna happen), or I get robbed, that I'll get some money back for the tools I use to make a living.
That's why I always choose travel insurance with solid coverage up to $3,000.
Here's what World Nomads typically offers according to their website:
"There's cover to claim up to the policy limits if:
Your luggage and personal effects are stolen, accidentally damaged or lost on your trip.
Your checked-in luggage is stolen, lost or damaged by a common carrier (like an airline or bus company).
Your travel documents, traveler's checks or passport are stolen, accidently lost or used fraudulently.
Sporting equipment when lost by the carrier or if it's damaged (while not in use) or stolen.
The maximum amount you can claim for all your luggage and personal effects is $3,000 per insured person with a maximum claim amount of $500 per item for an Explorer policy, or $1,000 per insured person with a maximum claim amount of $500 per item for a Standard policy."
It's Ok to be Basic…Sometimes
Typically, most "Basic" packages have a claim limit of $1,000, which just isn't enough for all my stuff. But it all depends on you. If you're a t-shirt and paperback traveler, skip the spinning rims and stick with Basic—the medical coverage is usually about the same ($50,000-$100,000), and you'll save a few bucks not insuring gear you don't even have.
Per Article Limit: You Sneaky, Bastard
If you do opt for more coverage, make sure you watch out for one insidious insurance term:
Per Article Limit.
I can't stress this enough: Baggage loss/damage sections are super complicated and at the same time brutally specific. Know the wording of your policy.
A low per article limit—say, $100—means that even though you may be covered up to $5,000 (a very high limit), you can only claim $100 for each lost or stolen item:
$1,500 MacBook Pro?

You get $100

$2,500 Canon 5D Mark III:

You get $100
Watch out for per article limits!
Trip Coverage: Cancellation, Interruption, Delay, and Missed Connection
Nothing ever goes as planned. Planes are late, cabs get lost, and donkeys wander off. Most travel snafus are logistical—especially if you're stupid inexperienced enough to plan the entire trip in advance.
The right travel insurance can reimburse you thousands of dollars for pre-paid accommodation and travel, but only if you know the difference between these three important terms:
Trip Cancellation
Trip Interruption
Missed Connection
Trip Cancellation
"Cancellation" occurs before you travel, and usually involves sickness, injury, death of a family member, or inclement weather and natural disasters (your Fiji hotel gets hit by a hurricane, for example).
A good cancellation policy ($10,000) is the best reason to buy insurance months in advance. However, if you're looking to save a few bucks, and have flexible travel dates, you can get low (or no) coverage in this section without it affecting your trip at all because the second you start your trip, this section becomes worthless.
Here's what World Nomads typically offers according to their website:
"For US residents, there's coverage in both Standard and Explorer plans for the transport and accommodation expenses you've already paid for if you can't travel because:
The doctor certifies that you're medically unfit to travel
You, your travel buddy or a close relative is hospitalized or dies
But we know more than illness can stop you from traveling, so we also provide coverage in cases like these:
You or your travel buddy are required to serve on a jury
Unforeseen weather stops all services for at least 24 hours and keeps you from reaching your destination
A terrorist attack occurs in your scheduled destination within 30 days of your departure date"
Trip Interruption
This is when your trip hits a snag during your travels, and coverage is related to natural disasters.
Benefits related to other things you might consider "interruptions" like medical emergencies and accidents are listed in their website.
Trip Delay
A flood carries your ferry away. A tornado closes your airport. With Trip Delay coverage, you're all good. 
This covers expenses like unused, prepaid accommodations when you get delayed 6 hours en route to or from your trip.
You'll want to read the fine print on this one like your plan's exact definitions of "hazards" or the Maximum Daily benefit-the limit they'll payout per each day you're delayed.
In their words
"If you experience delayed or missed flights, your reasonable and necessary additional expenses – such as local taxis and transport and accommodation costs  during your delay – are covered up to the plan limits if:
The missed flight is not any fault of yours. For example, when en route to a departure you're delayed by a traffic accident in which you or a traveling companion are not directly involved.
Your flight is delayed at least six hours or canceled due to severe weather, natural disaster, hijacking or strike, including if it causes you to miss a connecting flight."
Missed Connection
This one is also super tricky, so read the fine print. Often times the only missed connection reimbursements are for cruises, with rare air travel thrown in. Seriously. Cruises are apparently quite unreliable.
A missed connection claim typically only works if the reason you miss your flight/cruise is because of bad weather. So if you oversleep, you're probably S.O.L.
Types of Coverage
It might seem like travel insurance companies offer a wealth of options, but travel insurance typically falls into two simple categories: Basic or premium. That's it.
Companies add a lot of bells and whistles—like 24-hour emergency assistance support lines—but the difference is almost always a bigger monetary limit for damage (to your gear) and trip interruption claims as well as more medical coverage that you might not use ($100,000 vs. $250,000).
Basic Coverage
This varies between providers, but basic travel insurance policies typically cover:
$1,000

Baggage

$2,000

Trip cancellation

$1,000

Trip interruption

$50,000

Medical care

$50,000

Medical evacuation
Basic plans typically don't cover:
Rental car collision waivers

Missed connections

Delayed baggage

Pre-existing medical conditions

Dental
Premium Coverage
No matter what they call it—'Luxe, Preferred, Platinum, or "Special Little Someone"—premium coverage offers all the same protections as basic plans, with increased limits in nearly every category.
Premium coverage often includes:
$3,000

Baggage

$10,000

Trip cancellation

$10,000

Trip interruption

$1,000

Missed connection

$100,000

Medical care

$500,000

Medical evacuation/repatriation

$50,000

Dental

$35,000

Rental car collision waiver
Pay attention to wording, but the biggest difference between upgrades is usually your total trip cost (your estimated trip value). Most providers ask for your best guess when you're browsing, and the number you come up with will definitely affect your quote.
If you're a hostel backpacker traveling by bus, basic is almost always the way to go. Be honest about your low trip cost. A higher trip cost won't give you better coverage; it'll just cost you more money.
Adventure Activities Exception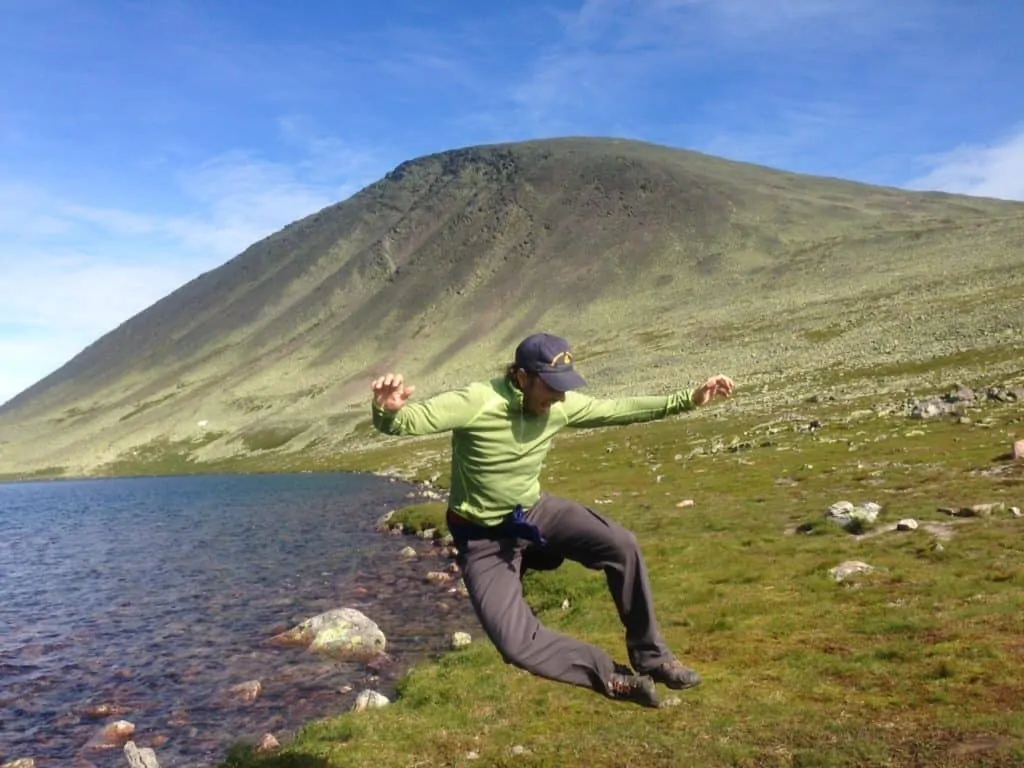 The one big exception is if you're an adrenaline junky. Adventure sports and the inherent medical risk they entail require customized travel insurance plans. Don't rely on a quick online quote. Consult an insurance expert, or contact the company directly to get all the details just right.
Here are a few things that can affect adventure activities coverage:
Countries visited (Europe, Asia, Australia, Africa-wherever you adventure, you'll want to make sure you're covered)

Particular sports or activities

Are you competing in a sponsored event?

Are you a pro athlete?

Are you traveling with a tour company or going solo?
Each variable matters and it only takes one wildcard to void even premium coverage.
Remember:
World Nomads has you covered better than any other travel insurance company when it comes to adventure sports.
Check out a pdf list of World Nomad's covered adventure activities for each plan (note: these results are for US citizens).
Hidden Benefits: Your Credit Card
Credit card insurance is an extra bonus that some travelers don't even know about. Your credit card company may cover things like trip cancellation and rental car insurance, making those unnecessary travel insurance benefits. Take a look at your credit card policy before you travel.
For example, I carry the Chase Sapphire Preferred card because I love Chase Ultimate Rewards points. However, Chase also doesn't charge foreign transaction fees and they cover car rental and trip cancellation! You can learn more about my favorite travel credit cards here.
How to Choose the Best Travel Insurance
There is no one perfect insurance plan. Every traveler is different. So the best way to buy travel insurance that actually covers you (and your stuff)—for an affordable price—is to simply decide what one thing is most important to you.
Medical Matters
If medical coverage—hospital bills, medical evacuation, and zero deductible emergency care—is all that matters, get a well-reviewed insurance package with at least $250,000 in medical coverage. There are plenty of options. If you break your arm, good medical coverage will keep you from breaking the bank.

Fear for Your Gear
If you work on the road (like me), and your stuff is your livelihood, find a plan with no Per Article Limits and high Baggage Loss/Theft coverage($3,000-$5,000). Then you can swing your camera over your shoulder and hike out to the middle of nowhere with a bounce in your step, secure in the knowledge that you're covered against theft and damage.
I don't know many photographers worth their salt that don't have at least $3000 in gear coverage.
Itinerary Idiot
If you've pre-booked your entire trip, and some connections are tight, or monsoon season is on the horizon, make sure you have an ironclad Trip Cancellation clause (some companies even reimburse you for more than 100% of your trip if weather ruins things)!
Trip Interruption is also clutch. And don't forget good Missed Connection coverage if you're taking a cruise.
Your journey is one-of-a-kind; make sure your travel insurance is the same. There really is a travel insurance plan for everyone, and it can cost as little as $2 a day.
What Does Travel Insurance Really Cost?
Finally, down to the nuts and bolts. What is travel insurance going to cost me?
This is where most travelers start and end their travel insurance search, and while the price is a huge consideration—especially for budget travelers—you really do get what you pay for with travel insurance.
Shop. Around.
Hopefully, you never have to use your insurance, but if you break your arm, smash your camera (like the time I dropped a brand new lens hiking in the Italian Riviera), or get marooned in Bangkok for three weeks by a monsoon, the extra $2/day for real coverage will save you thousands in medical bills, replacement costs, and cancellation fees.
World Nomads vs 3 Budget Travel Insurance Options
Travel Insurance Price Comparison
| Insurance Company | Basic | Standard | Premium |
| --- | --- | --- | --- |
| World Nomads | X | $120.07 | $211.51 |
| HTH Travel/GeoBlue | $40.92 | $55.80 | 70.68 |
| Allianz | $84 | $110 | $148 |
| Generali Global Assistance | $97.57 | $122.89 | $156.80 |
While World Nomads is my go-to travel insurance provider, it may not fit for everyone. To help you decide, I crunched the numbers for a one-month trip to Italy (January 2020) using three other recommended budget travel insurance providers I could find (you might even recognize a few of them, so that's cool).
Below are the price breakdowns and some notes about coverage.
Choice Option:
$50,000 limit/$500 deductible: $40.92
$100,000 limit/$100 deductible: $55.80
$1,000,000 limit/$0 deductible: $70.68
Essential Option:
$50,000 limit/$500 deductible: $36.58
$100,000 limit/$100 deductible: $49.91
$1,000,000 limit/$0 deductible: $57.66
Standard Trip cancellation

(sliding scale from $5,000 up to $50,000)

No "

missed connection

" reimbursement for the economy package

Only Preferred provides car rental insurance coverage, so you'll need to provide your own on the other two packages.
Plus Side: Each option includes more than 100% reimbursement (125%, 150%, and 200%) for "trip interruption."
That basically means, that HTH understands that missing out on an activity is about more than just the money out of pocket—it's about putting a price on missing out on a once-in-a-lifetime experience. Also, the minimal cost difference it takes to drastically lower your deductible and limit almost make it a no-brainer to go with the full-on coverage, unless you're on a really stringent budget.
Well done, guys.
OneTrip Premier: $148
OneTrip Prime: $110
OneTrip Basic: $84
The Difference Between Premier, Prime, and Basic
Medical emergency coverage

slides from $10k – $50k (a little low)

Baggage loss/damage

is on the low side as well ($500, $1,000, and $2,000). If you travel with a laptop, DSLR, etc. consider an upgrade

Basic coverage doesn't provide reimbursement for

missed connections

, and travel delay coverage is low ($300)
Plus Side: Pre-existing conditions are covered on every plan.
Standard: $97.57
Preferred: $122.89
Premium: $156.80
The Premium option is built for more expensive, high-end travel including cruises and guided tours, stuff that costs a lot upfront. This is good news for backpackers – there's no need to feel cheap or unprepared by choosing the cheaper options. The Preferred option includes stuff like outdoors gear (skis, camping equipment, etc.) and is ideal for adventure travel.
Plus Side: Their plans include dental in the medical coverage (up to $50,000), which is a big deal if you chip your tooth on a Red Bull can. That being said, I've got my teeth cleaned in Hanoi Vietnam for around $20 USD – a fraction of the cost for a cleaning back in the states. Paying out of pocket is always an option but with serious dental damage insurance is key.
Travel Insurance Tips & Best Practices
Now that you have a feel for the cost of travel insurance—typically $2-$6/day—and what it covers, as well as the pitfalls and jargon, the final question is:
How can I hack buying insurance to get the sweetest deal?
Be Honest
Surprisingly, honesty helps save money on travel insurance. Really think about how much your gear is worth today (not what you paid for it five years ago). A 4-year old laptop is worth $100, even if it was $899 back in the day. A point and shoot camera might not even be worth that much, even though it retailed for $229. If you go through your stuff item by item, you might discover that you really don't need premium coverage. And that'll save you money every day.
Don't Insure Your Entire Trip
Warning: This is a "break glass in case of emergency" kind of hack and isn't for the faint of heart, but a great way to save money is to only insure half of your trip. Let me finish.
Flexibility
I travel on one-way tickets all the time—I like the flexibility to stay put, go somewhere spur of the moment, or even call it a day and head home. I've headed out for what was originally a 3-month trip, only to have it go south and be back home after a month. I've also had the same trip extend into a two-year RTW romp. Isn't travel awesome!
World Nomads Travel Insurance makes is incredibly easy to extend your insurance with just a few clicks, so save money up front and only purchase what you know you'll use. You can always extend as you go. The last thing you want is to pay for travel insurance while you're safe and sound on the couch at home.
Split the Cost
In the hypothetical trip to Italy this June, I might stay on for an additional month to hike the Camino de Santiago in Spain. That's a totally different trip than photographing idyllic cafes and vineyards in Tuscany. It requires different medical coverage, less gear coverage (I don't hike with a laptop), and possibly extreme adventure coverage for mountain climbing.
So instead of paying for two months of very expensive comprehensive coverage for the whole trip (Italy and Spain), I'll insure my first month of travel with World Nomad's Basic Plan, then extend the basic plan if I stay in Italy sunning myself, or re-up with a new provider, or expand on my existing coverage for my Spanish hiking expedition.
Here's an insider travel secret from the pros: Travel Insurance companies want you to buy more coverage.
Extend Your Coverage As You Go
Generally, insurance companies make it easy to extend your coverage, and they'll drool if you want to up your protection mid-trip.
World Nomads Travel Insurance even sends you an email reminder when your travel insurance is a week away from expiring so there's no lapse in coverage if you forget. It's awesome.
The one thing you can't do is downgrade your plan.
If penny-pinching is a huge concern, or you haven't nailed down your budget and the thought of spending cash upfront bums you out, get Basic coverage for the first leg of your trip and see how it goes.
Try before you buy. You can always get more.
Travel Insurance Is Important: Don't Skip It!
Travel insurance is part of how we travel today. Everyone has a smartphone worth hundreds of dollars, cameras worth even more, laptops, hard drives, and gizmos. Everyone is a rock climber or spelunker (which is kind of awesome), and everyone has plans that fall through from time to time.
It sucks to travel in fear that something might go wrong, because, spoiler alert: it totally will.
Travel is all about the unexpected and unpredictable. If you get the right coverage you won't sweat it when things go wrong and you can go back to enjoying what an amazing, wonderful, exciting world we live in!
---
Disclosure: Some of the links above are affiliate links which means I'll earn a small commission if you decide to make a purchase with no additional cost to you. I recommend products I use and love and any money earned goes back into supporting this website and community and keeping the content ad-free. Thank you!
✕
You're almost there!
Drop your email below so we can send your FREE course!