This episode of the Zero To Travel Podcast kicks off a new 'theme' week combining two things people are passionate about, animals and travel.
Can four-legged friends enhance your travel experience?
What is it like to take a trip back in time and use animals as your mode of transportation?
Today's guests did just that when they rode 3500km across Mongolia on horseback.
Nic and Donna Cuthbert share a passion for travel and decided to spend their 'honeymoon' living a traditional horse-based existence among the Mongolian tribes.
Check out their amazing story on Blue Sky Walkabout.
Plus listen to the end of the show for a secret surprise!
Saddle Up to Learn:
The biggest choice you can make when it comes to travel
Rewards of traveling as a couple
How to prepare for a horseback trip in Mongolia (or anywhere else!)
Cost of obtaining a horse in Mongolia
How to overcome fears when just starting out (wherever you are going)
What the Mongolian nomads are like and how often they move their Ger (Mongolian Yurt)
Biggest challenges when traveling with horses
Tips for learning a new language and embracing the local experience
The general greeting used when meeting other travelers in Mongolia (language lesson #1)
Tips on securing sponsorship's for expeditions
And much more
Scroll down to see more pictures from Nic and Donna's bold expedition.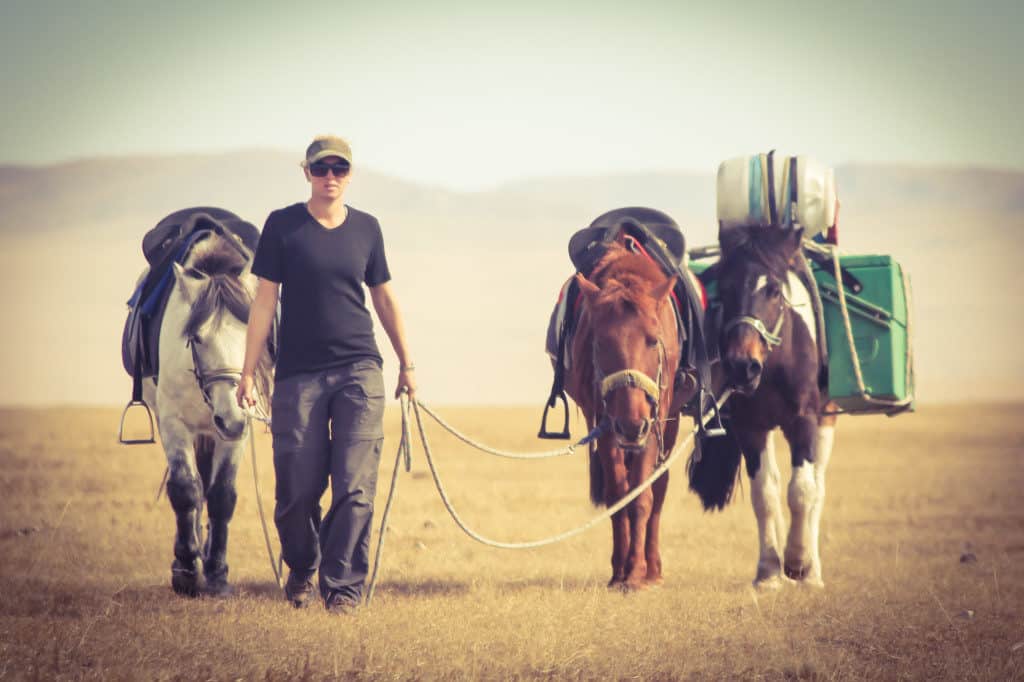 Subscribe to the Zero To Travel Podcast on iTunes
Resources:
Location Indie
Tortuga Backpacks
Blue Sky Walkabout
Conversation Exchange
Wintec Saddles
The post Riding Across Mongolia On Horseback appeared first on Zero to Travel.
✕
You're almost there!
Drop your email below so we can send your FREE course!