Is It Worth It?
Should you spend or avoid?
Hey, Jason here!
"It seems like there are almost as many ways to spend money on traveling as there are places in the world to visit.
We don't want you to waste money or miss out on secret deals and lesser-known travel perks.
This series of articles will help you suss out the things that you should spend your money on, and what to avoid."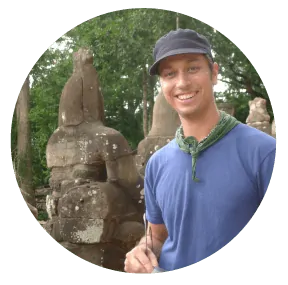 Jason Moore
Is It Worth It?
Find out what travel insurance can do for you and which companies to consider.
RTW plane tickets are a special type of purchase that can save the right round the world traveler a ton of money on flights. Who are these deals right for? Find out in this article.
Sometimes we need some assistance securing a visa to a country we want to visit but when should we work with a visa services company instead of doing it ourselves? Find out what these organizations can do for you and if they are worth considering.
Health care costs are skyrocketing in the USA. The good news is that there are other countries charging a fraction of the cost for some popular procedures. Is it worth traveling to another country for your medical or dental care and what happens after your visit? There are a lot of questions to consider and in this interview the world's foremost expert gives us an honest look at this exploding trend.
City Passes (coming soon)
Those must see attractions in big cities can come at a big cost. If you plan on seeing enough of them a special City Pass might be worth the price. Get a price breakdown with real world examples from top destinations to see if you should invest in one on your next trip.
Eurail Pass (coming soon)
With countless options for ways to travel Europe, from budget airlines, buses, cars and tours to riding the rails, deciding the best path to take can be a challenge. That's where this guide comes in. Read on to learn whether the Eurail Pass is the best option for your personal priorities, budget and travel goals.
This is an ongoing series and we'd LOVE your feedback. Need to know if something is worth it? Send your questions to [email protected] (with the subject: Is It Worth It?) and we'll help you out!
✕
You're almost there!
Drop your email below so we can send your FREE course!