Inspiration
Places and people that will move you.
Hey, Jason here!
"Not your run of the mill inspirational mumbo jumbo. You'll hear the real stories behind epic quests like walking around the world, cycling across the USA, traveling to every country in the world and how everyday people have actually made the transition from full time job to full time travel. Along the way you'll get actionable advice as well as the kick in the butt you need to plan your next journey, or maybe your escape from the cubicle forest. Go forth."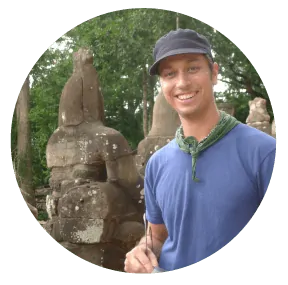 Jason Moore
✕
You're almost there!
Drop your email below so we can send your FREE course!