Travelosophy
Musings from the road
Hey, Jason here!
"A lot of how we see the world as we pass through it dependent upon on how we process things internally. Our conscious choices also play a huge role in our perceptions. Here we share a potpourri of topics like how unplugging and technology can affect our travels, the intersection of travel and spirituality, concrete advice on how to reach your travel goals, post-travel life, and some humor mixed in (think travel poop stories as an example).  Yup, we just went there."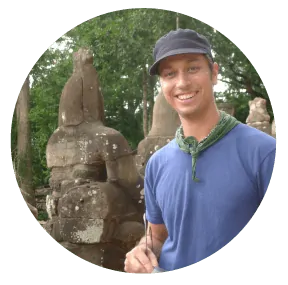 Jason Moore
Sebastian Modak is an award-winning freelance travel writer and multimedia journalist, a profession that has taken him all over the world. You might recognize him as the New York Times 52 Places Traveler from 2019 where he reported from a different destination each...
read more
✕
You're almost there!
Drop your email below so we can send your FREE course!