Travelosophy
Musings from the road
Hey, Jason here!
"A lot of how we see the world as we pass through it dependent upon on how we process things internally. Our conscious choices also play a huge role in our perceptions. Here we share a potpourri of topics like how unplugging and technology can affect our travels, the intersection of travel and spirituality, concrete advice on how to reach your travel goals, post-travel life, and some humor mixed in (think travel poop stories as an example).  Yup, we just went there."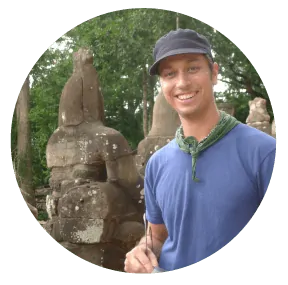 Jason Moore
What does it take to block out a year to go travel the world? How would it turn out for you? Kim and Scott Goyette stop by to share their story about what it was like to be on the road for a year (with their 12-year-old daughter!). They are at the tail end of their...
read more
You're almost there!
Drop your email below so we can send your FREE course!