Destinations & Culture
Inspiration and insights about people and places around the world
Hey, Jason here!
"Want to learn how to hack foreign language learning from a polyglot?  Planning a trip to SE Asia and want to get off the "banana pancake trail" so you can have authentic cultural experiences? Headed to Norway or Morocco and want tips from the professional guidebook author who literally wrote the book on travel in those countries?
These are just a few examples of the professional content you'll find in this section which includes thoughtful articles and in-depth podcast interviews with legit travel experts. We dive deep so you can enhance your travels, discover hidden gems and explore the world in a more meaningful way."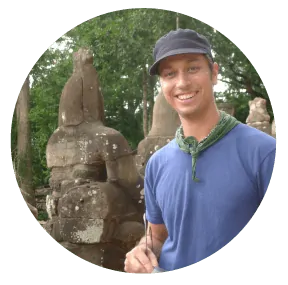 Jason Moore
Have you seen Dan Richards on the wild ends of the Earth? Are there still wild places out there on this crowded planet? Tune in today to learn about physical spaces and how they impact your travel experience.  Whether it's a space you choose to make a pilgrimage to...
read more
You're almost there!
Drop your email below so we can send your FREE course!